Office furniture that knows how to work it
Optimise your studio office with space-saving storage that's just your style.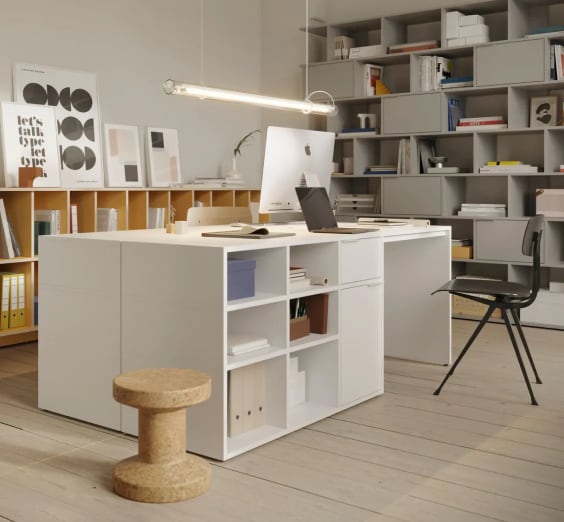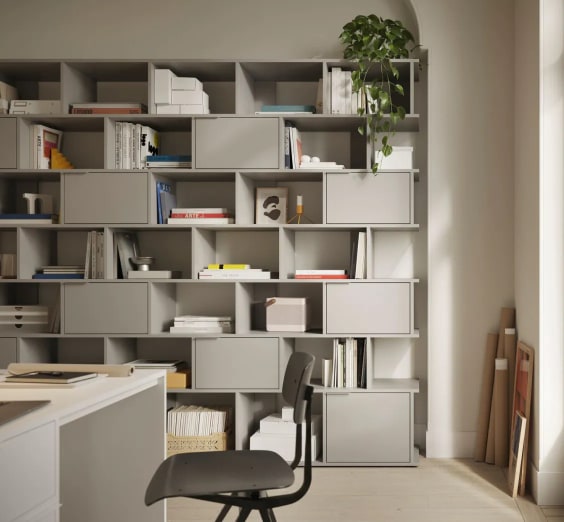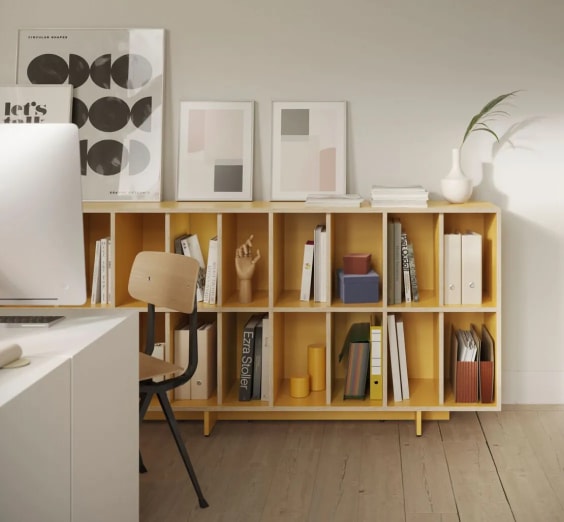 Tylko Rooms
Experience the perfect fit effect.
Design storage that perfectly matches your space, and enjoy the tranquility that comes with it.
4.9 based on 7552 reviews

Free delivery to Other Regions
Tylko looking good in your homes
A word from our customers
4,9/5 based on 8303 reviews
Fabulous !
I bought my shelving system for my home office. Easy to build with clear instructions. A very solid and stylish piece of furniture. I will definitely be recommending Tylko to my friends and I will be purchasing other Tylko products in the future.
Great quality stylish shelves
we wanted a shelving uint on one side of our home office covering the whole wall, we have been looking for high streets etc with no luck. We started looking for customised ones online and came across Tylko. The website really stands out for me and there were so may different styles to start with for me to choose from and start customising to my specification. The online chat was also very helpful in helping me with my questions. I placed my order and a few weeks later the boxes arrived! The building experience was very pleasant, the instruction was personalised and very easy to follow. there were stickers that make sure every piece faces the right way up when building (bonus point for easy to remove stickers!). The finished quality of each piece feels premium. The drawers unit has easy adjustable sliders to make sure it is straight. Everything just clicks and clip together perfectly. The finished product is solid and stable. I could not be more happy with my Tylko Shelf!
Fantastic, user-friendly experience
I bought a Tylko bookcase for my home office and it was an absolute dream to design, purchase and receive. I have to admit that I let our in-house head of DIY (my dad) put it together for me so I can't comment on that part, but it looks fantastic and I love it. In fact, I love it so much that I bought another large book case to go on the other side of the room. :)
Wonderful stuff!
Having outfitted my living room with Tylko shelving when I renovated a few years ago, I knew that if I ever needed more I'd be back. When I decided to turn my spare room in to an office, Tylko was first on the list to house my reference library. The fact I could adjust it to fit the space meant I didn't have to worry about shopping around, and the various styling/density options meant that it'd stand out as a piece of design. I adore Tylko stuff, and if the need arises I'll be back for more.
Fantastic quality and superb customer service
I'm so pleased with this furniture. It is exactly how I had imagined it would be from the online design process. From the moment I opened the first box of packaging, I knew from the attention to detail that this was going to be a quality product. I wasn't disappointed. It's transformed my home office.
Better than expected
After a delivery time of appr. 8 weeks it was worth waiting for our bookcase/wall storage. It was our first order with Tylko and we absolutely love it. Good quality, fun and very easy to assemble and it looks very modern. A new product, indeed. The bookcase for our office fitted perfectly into our wall recess. The packing material was easy to unfold, too. I highly recommend Tylko and will purchase more products in the future.
Great quality, challenging assembly
My Tylko shelving unit is quite large: approximately 2 by 4 meters. The instructions were clear enough for me. One item was in a different box than what the manual said (a minor glitch, not really a problem). Assembling the unit was rather challenging for following reason: as there are no screws or bolts to keep the aesthetics clean, the main "force" that holds the unit together is *friction*. This implies a tradeoff for the Tylko unit designers: Make assembly easier by reducing friction by loosening the metal insertion points, or safer (so that it does not easily detaches when assembling or disassembling the unit) by increasing friction. For me assembling the unit required sometimes too much force, so I had to use a hammer and the provided felt-padded wooden block to put some horizontal and vertical components together. In the end I also slightly loosened the connector elements to reduce tightness/friction of the boards, to make assembly a bit easier. I assembled the unit by myself, although I would not recommend it due to the weight of the unit (2 persons are better, as recommended in the manual). Overall, I am pleased with the result: a high-quality, good-looking shelving unit, tailored to the space available in my office. 4/5 stars because the assembly mechanism could perhaps be optimized a bit more.
Fabulous wall storage
It took us quite some time to find the perfect wall storage for our home office. And then there was Tylko! Fits perfectly in our interior design and has so much space! Absolutely in love with our new cabinet. Also compliments for the guys who assembled it. Very neat and clean workers.
Great experience from start to finish
I've waited eight years to put cabinets in my home office; I just couldn't find ones I thought would work. Then a few months ago I discovered Tylko, and the configurator made it possible to create the perfect design to fit my unique combination of books, magazines, LPs, and a few collectibles. I wanted to fill an entire wall with cabinets, floor to 3-meter ceiling. I ended up designing two 293-cm-high side-by-side cabinets with different widths. I had everything designed down to the centimeter, and I was a bit concerned about whether the actual cabinets would match their theoretical dimensions. No need to worry; the sizes are precise. I was happy with the ability to specify the delivery date and time, and the actual delivery was exactly on time. My order comprised 23 large boxes, which looked quite intimidating, but the impressive human engineering of the boxes made the assembly process fun and easy: you start at the top of Box 1, follow the very clear manual, and the assembly goes smoothly. There were something like 100 components on average for each of the two cabinets, and every one was in perfect condition and fit perfectly when assembled. I've never seen this level of organization and quality in assemble-yourself cabinetry. The biggest challenge was lifting the completed horizontal cabinets to a vertical position. These cabinets are heavy! But heavy means sturdy, so I have no worry about shelves possibly sagging, no matter how much weight I might put on them. The finished cabinets look great in the room and I love the Terracotta color. I'm simply thrilled with the entire experience from start to finish. I would certainly recommend Tylko to anybody; in fact, a German friend visited last weekend and I did recommend Tylko, only to find that he had just placed his own order a short time ago! And I would certainly buy from Tylko again, although this cabinet is so perfect that I may never need another one!
See all reviews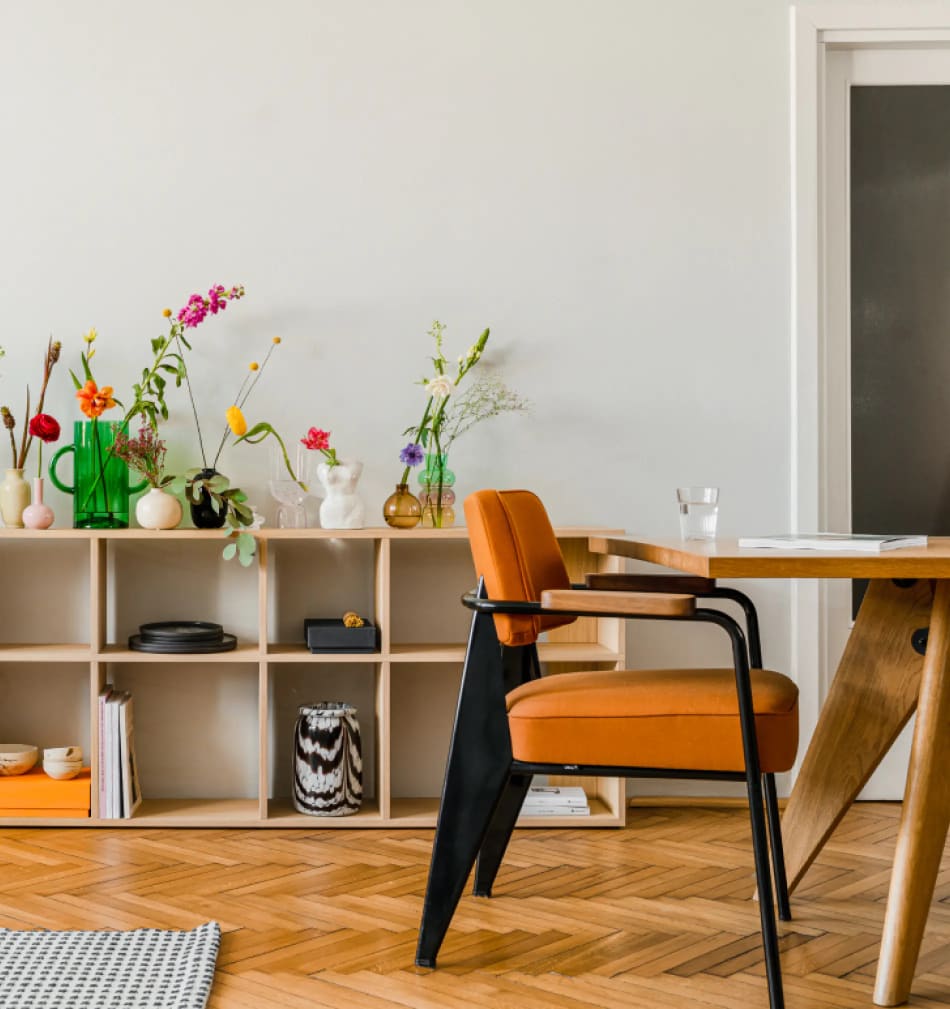 Discover more Tylko Rooms
Modern Studio Offices Made Better
When you want a modern workplace that works, built just for you and your needs, look no further. Tylko's customisable range of office storage furniture makes your creative office, study, work-from-home space (or wherever you put your desk) easy to design in just a few clicks. Creating a sophisticated home office or studio is simple - no matter the size of your space.
Big Ideas for Small Offices
Bring your small office ideas to life with adaptable storage that lets you setup a place to work that really works. You can create a cool office in seconds with furniture designed to your exact specs that maximises your space and helps you stay organised. From small study rooms to work-from-home office desk ideas, to luxury lofts, there's a modern office design and layout just waiting to be created for your unique space using smart, flexible storage that's suited for any space or style.
Style Your Studio Your Way
Nobody wants a studio office that's a snore. From colourful shelves that are ideal for small spaces to timeless Sideboards or Wall Storage that help keep everything neat (without sacrificing style), getting the modern home office you dream of is easy. With endless design options, classic colours like white (as well as bold brights!) and all sorts of clever features to choose from, the power to personalise a modern home office is right in your hands. Watch your home office storage ideas come to life organically with the easy-to-use configurator that lets you choose from 1000's of options as you click your way in minutes to a modern office that's made by you, for you - with no boring beige cubicles in sight.
Stand-Out Workspace Storage
Got a home office desk idea but don't know how to furnish the rest? With studio office sets from Tylko, you can create a calm, collected home office that you love to be in. Create more space with desk decor ideas that augment your office furniture and add extra space where you need it most.