Hallway storage for any size space.
Make room for custom storage that maximises space and makes every hallway a hero.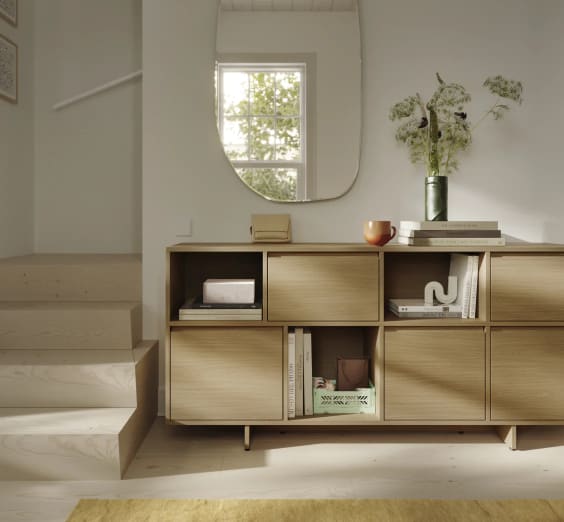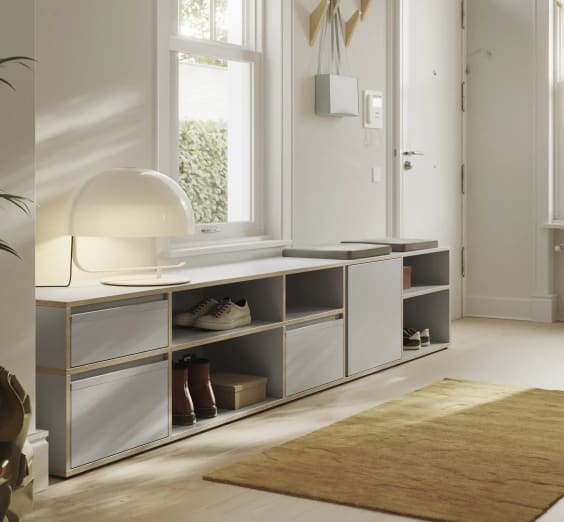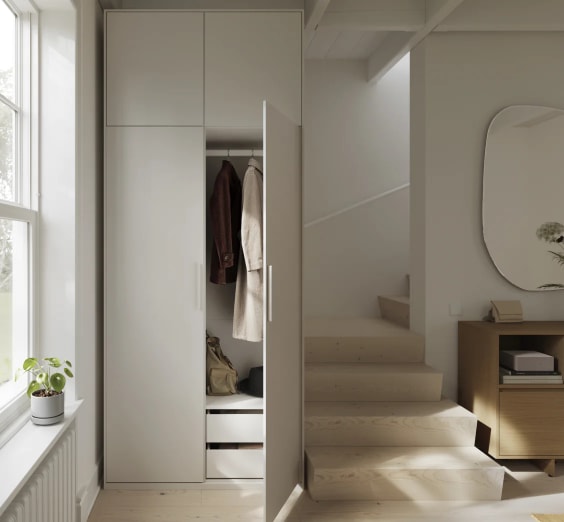 Tylko Rooms
Experience the perfect fit effect.
Design storage that perfectly matches your space, and enjoy the tranquility that comes with it.
4.9 based on 7552 reviews

Free delivery to Other Regions
Meet the hallway helpers
Notoriously narrow, hallways can become organisational hotspots with cleverly-designed storage available in different depths. Swipe to get inspired.
Tylko looking good in your homes
A word from our customers
4,9/5 based on 8303 reviews
Fits perfectly
Thumbs up for Tylco. The challenge was to find a sideboard that would fit in a very narrow hallway. So not high, a little wide and very little protruding. Tylco is the only online furniture manufacturer where I have found a sideboard with the appropriate dimensions of 73x70x24. But it took me a lot of effort to combine the different dimensions with the row heights and the number of doors to achieve the desired result. Unfortunately, with such small dimensions, only a shoe rack is offered, which almost rests on the floor. But that's not a problem, I added stainless steel feet afterwards. Ordering, payment, customer communication and delivery were easy and professional. The assembly was as simple as described. I particularly like the design with 4 doors hinged on the right with the elegant handle strips.
Added space
Our Tylko chest contains of 12 drawers in which we can store all the stuff we could not store before. The house looks so much better now. We painted the hallway in the same color as the chest, black. Entering the house with drama and style.
The nicest TV stand I've owned and super easy to assemble
I have been thinking about getting a piece of tylko furniture for a long time. When I saw type 02 news, I decided it would be perfect for our living room. It came fast and it was a real pleasure to assemble. Now I am thinking about a shoe rack and a chest of drawers for our hall. I would definitely recommend tylko - both product and service wise. And thank you for that perfect tv bench!
See all reviews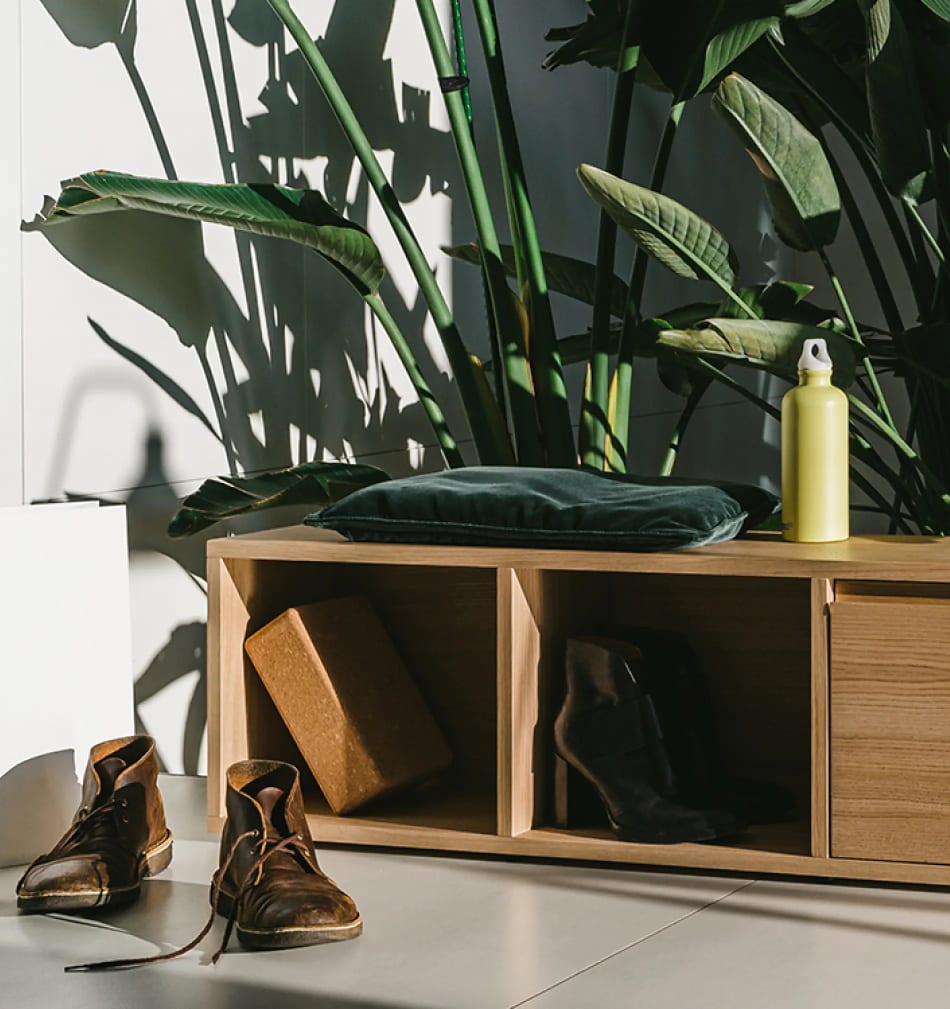 Discover more Tylko Rooms
Hallway Storage Essentials
Modern hallway ideas start here. With a range of flexible, adaptable storage solutions that you design online, even a very narrow hallway or entrance hall can be a hero. With 1000's of design options for shoe racks, storage benches, coat cupboards, sideboards, shelving and more, decorating your modern hallway (while keeping it organised and tidy) is simple.
Maximise Your Space in Style
Need decorating ideas for your hallway? Why not start with a custom cupboard for coat storage, a stylish shoe bench to keep your kicks under control, or a totally unique hall cabinet of your design! Pick and choose every design detail, select the dimensions and features, then explore the range of fresh finishes like white, grey, black, dark blue (as well as more bold brights), for hallway decor that's colourfully creative, and makes even a narrow hallway feel majestic. It's easy to make your entry hall work smarter and look stunning with adaptable hallway storage ideas that suit your space - and style.
Narrow Hallway? No Problem.
Bringing customisable modern hallway furniture into your entryway is the perfect way to maximise storage in a small or narrow hallway. Another great hall design idea? Using a sideboard as a slim hallway unit. With three depths available for nearly every piece, Tylko hallway furniture sets are the perfect way to create more space in any size entrance hall. Even very narrow hallways can find their perfect fit with Tylko customisable hallways storage units.
Make Any Hallway a Workhorse
It doesn't matter how much space you have or what you need to store. With Tylko, every hallway can be a workhorse. From slim hallway units or small cupboards, custom-sized shoe racks or coat storage, find your hallway inspiration with modern ideas that make sense for your space - no matter the size.