Tylko Rooms
Seriously playful kids' bedrooms start here
Children's bedroom furniture sets that put the fun in function
Create space (and encourage staying tidy) with perfect-fit kids' room storage that's safe, sturdy and seriously stylish.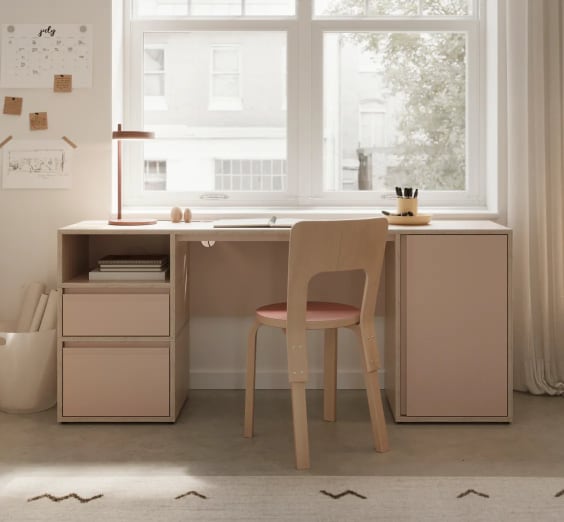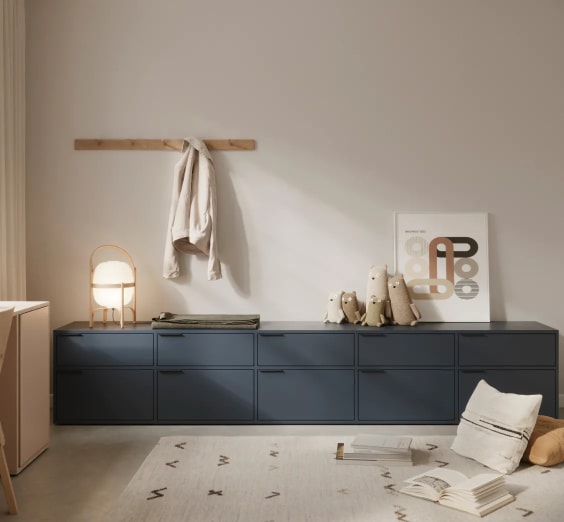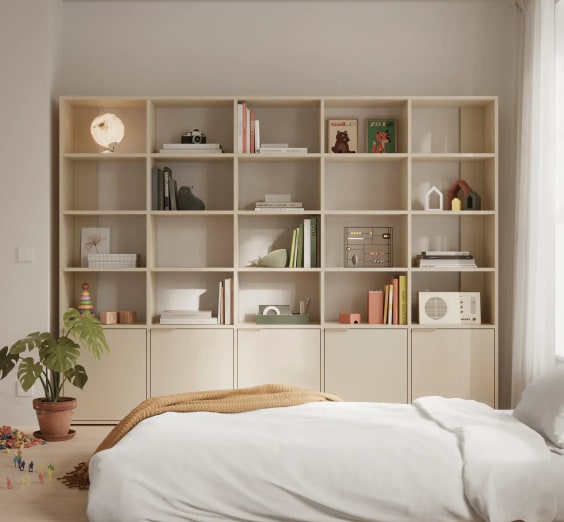 Tylko Rooms
Experience the perfect fit effect.
Design storage that perfectly matches your space, and enjoy the tranquility that comes with it.
Free delivery to

Other Regions
TYLKO LOOKING GOOD IN YOUR HOMES
A word from our customers
4,9/5 based on 8303 reviews
Excellent
I am very happy with my wardrobe. Everything looks amazing, easy to assemble, perfect fit and well made. Delivery and installation were flawless. My bedroom has never looked better.
These shelves are exactly what we wanted.
They look fabulous in or bedroom love the design and very good quality and very solid. They were really easy to assemble but you do need two people as they are heavy. I will definitely be recommending Tylko to friends and family and would buy shelves again as we are delighted with the finished product and the service.
Absolutely fabulous!
Great to feel you have some input into the design and that your shelf is a bit different from others. Love the colours, the quality of the build and the way everything was packed and labelled to make building simple. Required a bit of physical input to get the pieces into position but think that it's unlikely to ever fall to bits! Only problem I had (of my own making) was that the unit was large and nearly completely fitted the floor which made getting it difficult to get it upright. Also, because it was large it was also heavy (testament to the quality of the materials) so needed some professional lifting help to get it into place. None of this is a negative reflection on Tylko. I'm now planning the next unit for the bedroom!
the perfect size for my space
This chest of drawers is my fifth Tylko unit. I have an awkwardly shaped bedroom and the customisation of the Tylko units have enabled me to fit to the available space perfectly. I managed to make the unit entirely single handed.
Very well made
Well made flat pack product, took quite a bit of hammering and strength to fit all together, but end product is very sturdy. Good instructions and great felt covered protector board provided for hammering, nice touch. Space is limited for us so I chose a set of drawers that fit under the bed perfectly
Stunning engineered shelving!
We are extremely pleased with our shelves. They not only look fantastic but the build instructions are the most straightforward I have seen. Despite being nervous when six boxes of parts were delivered each part was clearly labelled and the instructions easy to follow. Each part has been engineered to fit perfectly - I don't think built in shelves would be any better. Two people are required to construct the unit but we did manage to build the top half upright due to the lack of floor space. We have already started designing our next unit for the next bedroom remodel....
See all reviews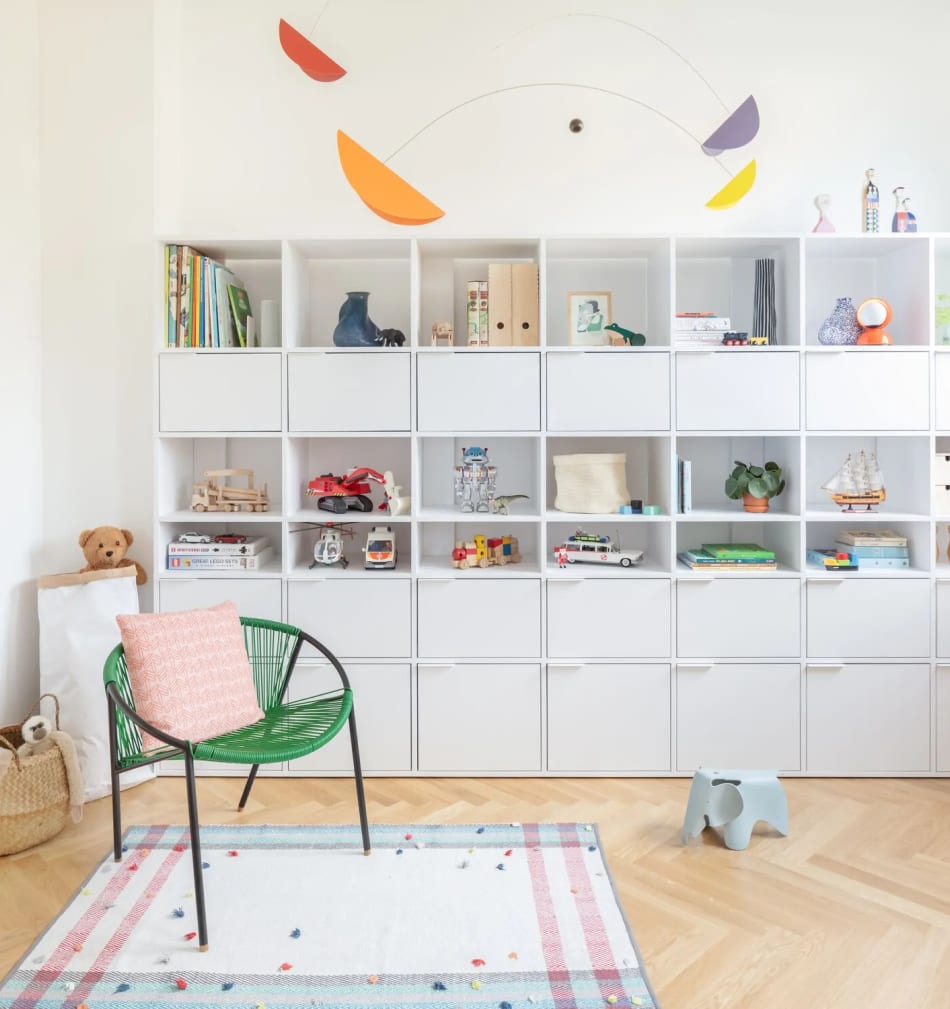 Discover more Tylko Rooms
Bedroom furniture made for (and by) kids
Boring bedrooms? No more! With total creative control, you can design a cool, comfortable space for children to play, grow and thrive. Whether a modern nursery, toddler bedroom or stylish space for a teen girl, boy or anyone, let your children's' personalities shine with storage that's 100% them – and that they can help create in just a few clicks! With Tylko, creating an inspiring space with childrens' furniture that encourages creativity, organisation and good habits that set your kids up for success is simple.
Perfect-fit playrooms and nurseries
Your child is unique, and their space should be, too. With Tylko, there are endless design options to make sure your child's room suits their needs (and yours). From Chests of Drawers that are kid-friendly (and with plenty of space to store clothes, toys and more), to changing tables that are the perfect height for parents and hold nappies, wipes and more all within reach - there's a stylish storage solution for any space. Bookshelves to hold their fave stories or deep, or sturdy drawers to tuck away toys? Bedside tables or toy chests? In just a few clicks of the configurator, you can design flexible furniture that fits your needs.
Furniture that fosters creativity
Tylko furniture puts the fun in function. Not only is it easy to click and customise every piece of furniture you need, you can let your child explore their creativity as they help design bookshelves, toy storage units, wardrobes, chests of drawers, art storage shelves, bedside tables and so much more along with you! With a range of fun, modern colours like pink, yellow, and mix colours too (as well as the classics like white, black and grey), they become an integral part of designing their own room for a sense of autonomy that helps boost self-esteem. And, with flexible sizing, together you can design furniture that's child-sized to help them feel even more comfortable in their space as they interact with furniture that's built just for them and their needs.
Trendy teen furniture
Think Tylko furniture is only for little kids? Think again! With flexible sizing that you decide, endless design styles, cool, contemporary colours and more, teenagers can design the room of their dreams too. Trendy teen bedrooms are easy to create: custom closets, bedside tables to store phone chargers and fave magazines, desks perfect for studying and storing supplies, and custom wall storage to display their fave photos, memories, trophies and more are all super easy to design. Plus, with smart options like cable management and more, keeping notoriously messy teen bedrooms stylishly tidy is a breeze. If you're looking for ideas for a teen bedroom, look no further than Tylko for customisable furniture that teenage girls and boys love.
Smart, safe furniture for kids
Whether you need drawers to store baby clothes, bookshelves to hold your budding reader's best picks, a custom wardrobe with railings, or wall storage with drawers or doors to help organise toys and tuck away mess in your children's' room, Tylko has the solution you need. Whether for boys' rooms, girls' rooms, teens or anyone, everyone benefits from custom-made furniture that perfectly fits their needs. And, with our 100% natural, non-toxic material construction, you can feel good about using Tylko in your kids' rooms. Safe, sturdy, and guaranteed not to sag, sway, creak or crack, each robust piece of children's furniture from Tylko is designed to last a lifetime – and withstand whatever life (or your children) can throw at it.